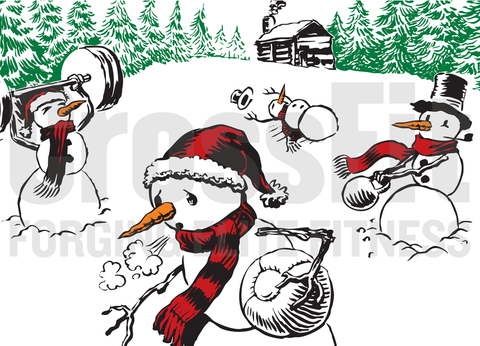 "12 Days of CrossFit"

Row 1200 meters, then complete the following:
5 rounds of:
12 Pull-Ups
12 Box Jumps (24/20)
12 Burpees
Your total time for the workout is from the beginning of the row until the 12th burpee on the 5th round.
Remember, our hours for Christmas Eve are from 9am to 12pm. Be nice to Jeff!!